Equation Calculator
for Macintosh
Equation Calculator is a scientific calculator which does symbolic and algebraic manipulation, algebra and calculus as well as numeric computation. You can define variables and functions, evaluate symbolic derivatives, numeric integrals and matrix operations.
---
Features

Scientific Calculator
Simplify expressions
Evaluate derivatives
Numeric integration
Drag terms with the mouse to transform expressions
Isolate terms symbolically
Define variables
Trigonometric and logarithmic functions
Bessel functions
Floor, ceiling, min, max, mod
Piecewise defined functions
Symbolic summations
Symbolic substitutions
---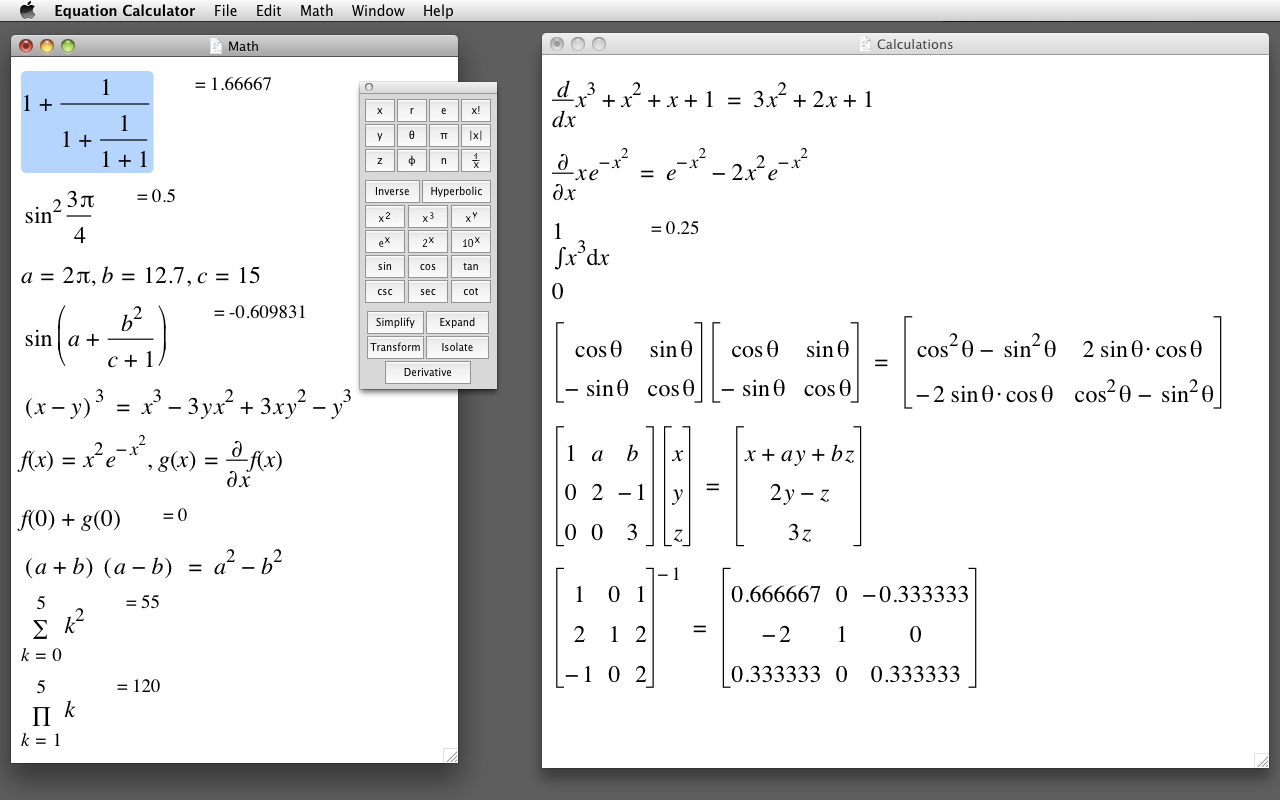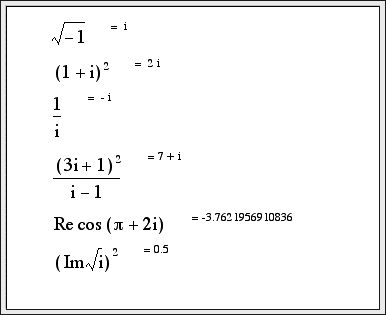 Complex numbers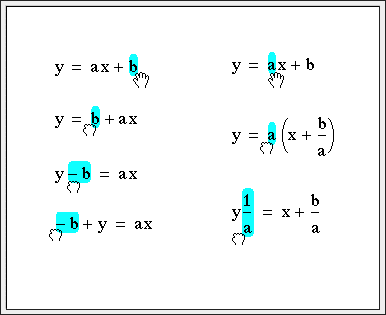 Drag algebra
---
Buy Equation Calculator on the Mac App Store.
---